Football Rules
Over the crossbar and between the two large posts (an over): 3 points umpire wave's red flag and raises one arm above his head.
Between a large post and a small post (a behind): 1 point, umpire waves white flag and raises one index finger.
Scores are written so as to clarify how many of each type of score were made as well as, like Australian football, giving the total points score for each team. An international rules match lasts for 72 minutes. Inter-county Gaelic football matches go on for 70 minutes, divided into two halves, and Australian rules matches consists of four 20 minutes quarters of game time, although with the addition of stoppage time, most quarters actually last between 25 and 30 minutes.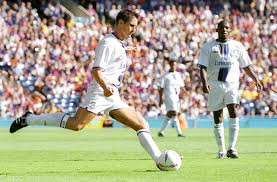 Maximum of 10 interchanges per quarter
Teams are allowed only four consecutive hand passes.
Match time reduced from 80 minutes to 72 minutes.
Goalkeeper can no longer kick the ball to himself from the kick-out.
Suspensions may carry over to GAA and AFL matches if The Match Review Panel sees fit
A dangerous slinging tackle will be an automatic red card.
A front-on bump endangering the head will result in a red card.
Physical threats can result in a yellow card
One-handed tackles result in a free kick
An independent referee can cite players for reportable offences from the stands
Yellow card sin bin reduced to 10 minutes

Men's

The first games were the idea of Australian sports broadcaster and media personality Harry Beitzel, who organised a tour in October 1967 to play County Meath after Meath had won that year's All-Ireland Senior Football Championship. The Galahs defeated County Meath 3-16 to 1-10 at Croke Park, and then defeated County Mayo 2-12 to 2-5. The following year, Beitzel organised a second series, the Australian Football World Tour, in which an Australian representative team played six matches against Gaelic sides London, Dublin, Meath, Kerry, and New York. In 1968, Meath visited Australia for a five-match tour, winning all the games by an aggregate score of 26-43 to 3-29. The feature game of the tour was their victorious rematch with the Galahs at Princes Park in Melbourne. Kerry also won all their games when they toured Australia in 1970. Beitzel returned in October 1978 and his team played UCD, Dublin and Kerry. It wasn't until after Australian schoolboy teams toured Ireland in 1981 and 1984 and a Dublin Colleges team toured Australia in 1983 that a full-blown international rules series was arranged.

During the 1980s, at times both teams wore sleeveless Aussie Rules jumpers, with the Australians in a sleeveless yellow (gold) Aussie Rules styled jumper and Ireland at times wore a green sleeveless jumper with a white trim. Prime minister Bob Hawke and wife Hazel toured Ireland with the Australian team in 1987.

The Cormac McAnallen Cup is presented to the winners of the International Rules Series, an international rules football competition. The current senior International Rules Series is played each October, after the completion of the AFL Grand Final and the All-Ireland Football Championship Final, both of which are played on the last weekend of September.

The Irish team is selected by the Gaelic Athletic Association (GAA), while the Australian team is selected by the Australian Football League (AFL). The International Rules Series alternates host countries each year between Ireland and Australia. Between 1998 and 2006, the average attendance was 48,199. Ireland had won eight matches, while Australia had also won eight, with a further two being drawn. The 2006 International Rules series sold out both matches in Ireland and set a record for international sports in Ireland with a crowd of 82,127 at Croke Park.

Following controversies in the 2006 series, including the knocking unconscious of an Irish player in a tackle, the Irish team coach and GAA President again cast doubts on the future of the series. The AFL's chief, however expressed optimism. The two organisations agreed to meet to once again discuss the series. The International Rules Series resumed in October 2008 with Ireland defeating the Australians by five points on aggregate.

Women's

While Ladies' Gaelic football has been growing almost exponentially since the 1970s, Aussie women's footy has far fewer players, though numbers have grown strongly since the 1990s. In early 2006, representatives of the Ladies' Gaelic Football Association and Women's Australian Football Leagues met at a Ladies' Gaelic football festival in Singapore, and agreed to compete in the hybrid version of the two football codes to coincide with the senior men's series.

Master's

International rules also have a master's category with several competitions. There is also a Masters International Rules Series which follows the format of the senior men's series and involves many retired Australian Rules and Gaelic Football players.