Arthur Ashe Stadium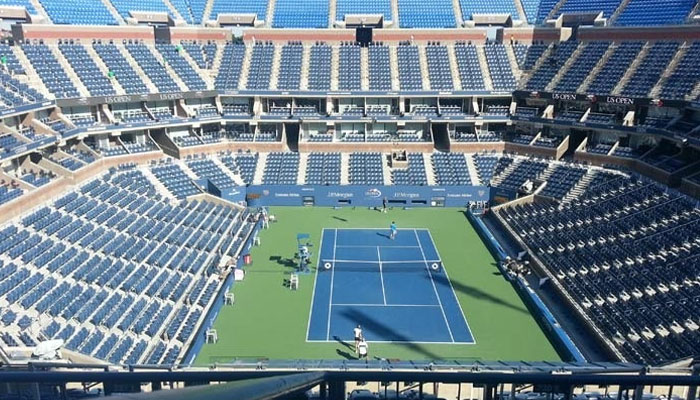 Arthur Ashe Stadium, a part of the USTA Billie Jean King National Tennis Center located within Flushing Meadows-Corona Park in the New York City borough of Queens, is the main tennis stadium of the US Open, the last of each year's four Grand Slam tournaments, and also where the annual Arthur Ashe Kids' Day takes place. The stadium is named after the famous African-American tennis player, Arthur Ashe, who won the inaugural US Open in which professionals could compete in 1968.

Opening in 1997, Arthur Ashe Stadium replaced Louis Armstrong Stadium as the primary venue for the tournament. The Stadium, which cost $254 million to construct, features 22,547 individual seats, 90 luxury suites, five restaurants and a two-level players' lounge—making it, by far, the largest outdoor tennis-only venue in the world. The Stadium, like the other 32 courts in the facility, has a DecoTurf cushioned acrylic surface. Due to its location near Citi Field, the home of the New York Mets, all these stadiums share the Mets–Willets Point stop on the New York City Subway's 7 Train.

On July 19, 2008, Arthur Ashe Stadium hosted the first ever regular season professional basketball (men or women) game to be played outdoors when the WNBA Indiana Fever beat the host New York Liberty, 71–55. The game served as a fundraising event for breast cancer research.

The stadium's lack of a retractable roof for inclement weather has occasionally been a subject of criticism. Although no provision for the addition of a roof was included in the facility's original design, there have been discussions about the possibility of adding one in the future. Furthermore, the lack of a roof can result in relatively strong and unpredictable winds inside the stadium.

Arthur Ashe Stadium is equipped with the Hawk-Eye electronic system which allows tennis players to challenge the umpire's decision on calls made throughout championships. In 2005 the color scheme for the courts were changed from green to electric blue inner courts and a light green outer court. All US Open Series events now use this color scheme. The change in court colors were to aid television viewers in tracking the ball since blue contrasts against the yellow tennis balls better.
HOPMAN CUP 2015 RESULTS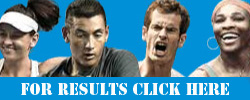 TENNIS STARS
TENNIS VENUES