Olympic Park Arena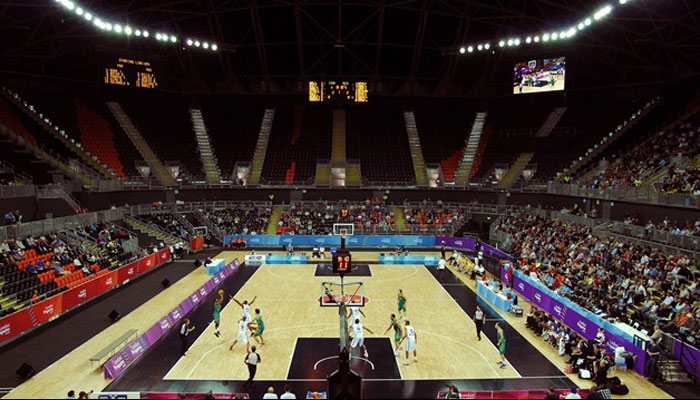 The Basketball Arena for the 2012 Summer Olympics and the 2012 Summer Paralympics in London, United Kingdom will be located in the Olympic Park in Poplar, London

London's Olympic bid proposed that there would be four arenas in the Olympic Park, but the revised masterplan published in 2006 reduced this to three, with the volleyball matches being moved to Earls Court Exhibition Centre. The fencing arena was also cancelled, and the fencing will now take place at ExCeL

The Basketball Arena will have 12,000 seats for Olympic basketball and the semi-finals and finals of the Olympic handball, and 10,000 for Paralympic wheelchair basketball and wheelchair rugby. The arena will also be used as a holding area for athletes during the Opening and Closing Ceremonies of the games. Concept designs were agreed in June 2008 and a planning application was submitted in November 2008. It will be a temporary venue, and the largest built for any Games, and after the games, it will be used at the 2014 Commonwealth Games and then taken to be used at the 2016 Olympic Games.

In early October 2008 it was speculated that Wembley Arena could be used as a replacement venue for the preliminary rounds of the 2012 Olympic basketball tournament instead of the Basketball Arena, thus saving up to £90 million, but in March 2009 it was confirmed that a new arena will be built in Stratford as originally proposed.

In late October 2009 it was announced that preparatory work had begun on the site and Glasgow-based Barr Construction would begin building the main arena in spring 2010. The basketball arena took 15 months to build and was completed in June 2011.
Related Stadiums
QUICK LINKS
Sports Rules