Melbourne Cricket Ground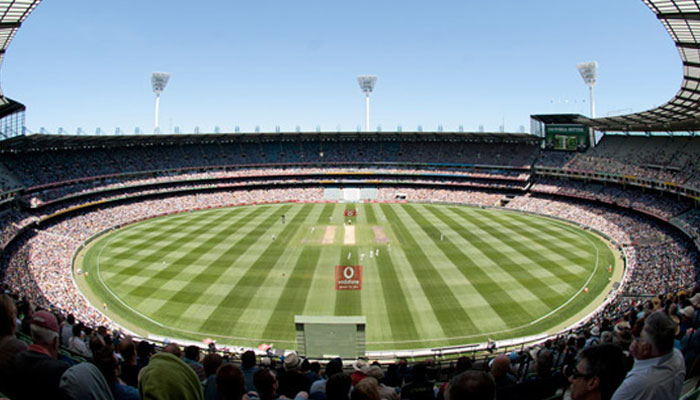 Melbourne Cricket Ground shortly knows as MCG is one of the historic cricket venue located in Yarra Park, Melbourne, Victoria. This famous venue has hosted many international sporting events including 1956 Summer Olympics, 2006 Commonwealth Games apart from cricket events. As far as cricket MCG has hosted 1992 Cricket world cup and will host the 2015 ICC Cricket World Cup.
It is listed in Australian National Heritage list on 26 December 2005 and is referred as "Spiritual Home of Australian Sport" within the state of Victoria. $610,000,000 has been spent in redevelopment of the stadium and seating capacity. With more than 100000 seating capacity, it is the 11th largest stadium in the world and the largest sporting venue in Australia. Member End and Great Southern Stand end are two ends of this venue. Flood lights were introduced in March 1985 and David Sandurski is the current curator of the cricket pitch.
2015 World Cup Matches in Melbourne Cricket Ground
MATCH
DATE
MATCH DETAILS
RESULT
Match 2
14 Feb 2015
England V Australia
Australia won by 111 runs
Match 13
22 Feb 2015
South Africa V India
India won by 130 runs
Match 18
26 Feb 2015
Sri Lanka V Bangladesh
Sri Lanka won by 92 runs
QUARTER FINAL 2
19 March 2015
Bangladesh V India
India won by 109 runs
FINALS
29 March 2015
Australia V New Zealand
Match Not Started
WORLD CUP 2015 SCHEDULE
29 March 2015

AUS
V

NZL
WORLD CUP 2015 STANDINGS
CRICKET STARS